Shop Till You Drop On Hilton Head Island!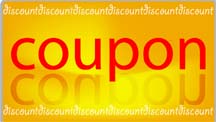 Hilton Head Guest Services Representative for more details on these great savings opportunities!

Area Stores, Malls and Boutiques
Coligny Plaza

1 North Forest Beach Drive at Coligny Circle (843) 842-6050 - ColignyPlaza is Hilton Heads oldest and first shopping center. Located right in the middle of the popular South End of Hilton Head, Coligny is home to more than 60 stores, cafes and restaurants, as well as a movie theater and a stage with kids entertainment.

Main Street Village
1405 Main Street (843) 689-6200 - Located at the northern end of the island near the entrance to Hilton Head Plantation, Main Street Village offers a variety of shopping and dining opportunities. Main Street Village is a quaint old town style shopping complex with many shops and restaurants, including an ice cream parlour, grocery store, gift shop, sports collectors store, jewelers and more.
Mall at Shelter Cove
Highway 278 , Shelter Cove (843) 686-3090 - Hilton Head's only true indoor enclosed mall. The Mall at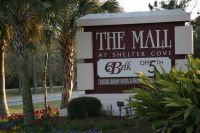 Shelter Cove is located mid-island near Palmetto Dunes, and features many specialty stores, including the Island's only department store - Belks. Shelter Cove Mall offers year round special events and convenient free parking.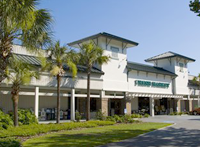 Fresh Market Shoppes
Located at 890 William Hilton Parkway (843) 686-6233 The Fresh Market, Bonefish Grill, West Marine, and Celebration Supply anchor the Fresh Market Shoppes, additional stores include Player's World, Beverly Hall, Boutique Christine, Islanders Ideas Gallery, Phillip's Shoes, Ecco Shoes, Hilton Head Shirt Co., AIC, Floors Sterling Hight, and Gruby's New York Deli.
Tanger Outlet Stores
Located at 1414 Fording Island Rd , Bluffton
Two of the biggest reasons to come to Hilton Head! Formerly the Hilton Head Factory Stores, the Tanger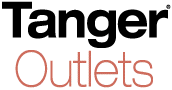 Outlets sell brand name products at very low prices. Some of the Outlet stores include Nike, GAP, Tommy Hilfiger, Polo Ralph Lauren and Brooks Brothers.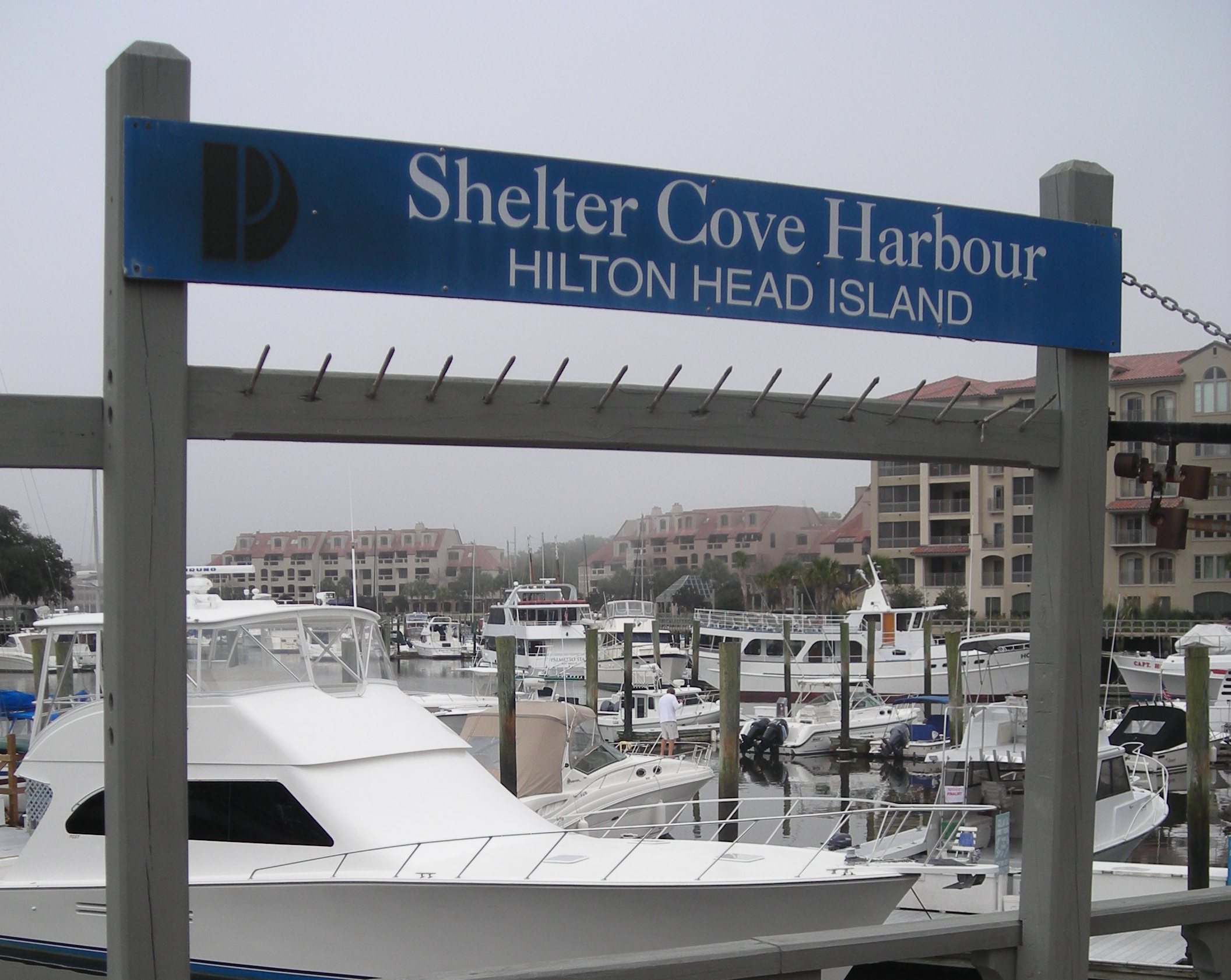 Shelter Cove Harbour Waterfront Shopping & Dining
(866) 292-4191 - Many shops, restaurants and galleries are located at the Shelter Cove Harbour, located across from Palmetto Dunes on Hwy. 278 - Camp Hilton Head, Salon Shelter Cove, Christmas on the Harbour, The Golf & Boat Club/ Bolton Smith Gallery, LaBelle Image Fine Art Gallery, Lettrs, Nash Gallery, Neptune's Kids, Neptune's Niche, Posh, Taffeta
The Village at Wexford
Charlestowne Cabinetry, Pretty Papers, Quinn's Diamond Jewelers, Currents, Seasons Island Child, Smith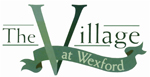 Galleries, Le Cookery, Teague's Men's Clothing, Lilly Pulitzer Signature Shop, The Candy Corner, Mums the Word, The Blue Parrot, Needlepoint Junction, The Oilerie, Patricia's, The Porcupine, Antonio's, Pino Gelato, British Open Pub, Subway, Deli by the Beach, The Jazz Corner, Eat!, Wendy's, FACES DaySpa, The Hair Designers, Scents of Hilton Head, and Vanity
Your Hilton Head Wine & Spirit Experts
Roller's Wine and Spirits is your best place for Hilton Head wine. As the Island's winery experts and Court of Sommelier certified, Roller's is your source for specialty wines. Rollers is a proud Hilton Head Wine and Food Festival supporter. Roller's Wine and Spirits has two locations to serve Hilton Head Island's needs for liquor and fine wine. Roller's North is located in Port Royal Plaza between Sam's Club and Radio Shack. Roller's South is located on Lagoon Road in Coligny Plaza, right behind the Coligny Exxon Station that faces Pope Avenue.
Other Island Favorites
Barnacle Bill's Seafood (843) 785-9007
Camp Hilton Head Apparel & Souvenirs (866) 753-8258
Cancer Awareness Thrift & Dollar Store (843) 815-7283
Fresh Produce (843) 842-3410
Harbour Town Lighthouse Museum (843) 671-2810
Hilton Head Shell (843) 681-2305
Hospice Community Thrift (843) 689-5455
Jamaican Me Crazy (843) 785-9006
Kickin' Gator North (843) 681-8410
Kickin' Gator South (843) 842-8411
Loose Lucy's (843) 785-8093
Off Island Thrift Store (843) 815-7283
Outside Hilton Head (800) 686-6996
Patricia's of Hilton Head (843) 785-7795
Piggly Wiggly Coligny Plaza (843) 785-3881
Piggly Wiggly Shelter Cove (843) 842-4090
Queen Of Clubs (740) 704-2320
Shelter Cove Marina The Ship's Store (843) 842-7001
St. Francis Thrift Shop (843) 689-6563
Tail-waggers (843) 686-3707
The Goldsmith Shop (843) 785-2538
The Island Fudge Shoppe (843) 842-4280
The Litter Box (843) 842-6369
The Porcupine (843) 785-2779
The Salty Dog T-Shirt Factory (877) 828-9518
The Sea Pines Resort (800) 732-7463
Tropical Outfitters (843) 842-9511