Attractions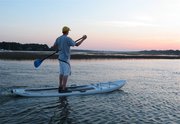 Despite what some may call a sleepy town, Hilton Head Island turns up the heat when it comes to things to do and places to go. You definitely won't hear anyone saying their trip to Hilton Head was boring...that's for sure!
Enjoy many opportunities for adventure, exploration, and relaxation that Hilton Head provides for guests visiting the Island, many within walking or biking distance from your vacation rental villa or house. Tee off on a championship golf course, play tennis or treat yourself to lessons at a world-class racquet club, explore or relax on the pristine beaches of soft sand or enjoy the calm waters of the beaches which are ideal for sunning, swimming, volleyball or long romantic walks. You may also choose to hike, spend an afternoon horseback riding, bike the miles and miles of paved trails, kayak, boat or fish along the S.C. coast…and the list goes on and on!



Here are a few of our favorite Island Activities!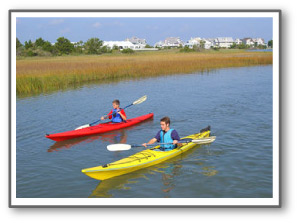 Waterdog Outfitters

Kayak the nature and history rich waters of Broad Creek. Get up close and personal with dolphin, otter, eagle, osprey and many shore birds. Watch and listen, as the mysteries of the maze of tributaries are unlocked. From the Marsh Wren to the Mud Snail. From the oyster to the crab. From 10,000 years ago to the present. Your island guide will give you an unforgettable trip. A fun must while on the Island.



Lawton Stables Horseback Riding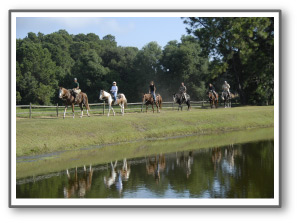 Would you like to pretend to explore Hilton Head as the Spanish once did? Horseback riding offers a unique way to discover the natural beauty of our island. You don't even need knowledge of horses or horseback riding experience to enjoy a relaxing ride through the 605-acre trail at our Lawton Stables in Sea Pines Forest Preserve. It's fun for the whole family and great for couples looking for a romantic excursion. Lawton Stables is a full service equestrian center. Riding lessons and one hour rides available for ages eight and up. Pony rides available for seven and under. Summer rides leave daily except for Sunday at 8:30am. 10:00am. 11:30am, 4:00 and 5:30pm. Please call for off-season hours. Advance reservations required and you must arrive 20 minutes before the ride begins.



Fireworks Tuesday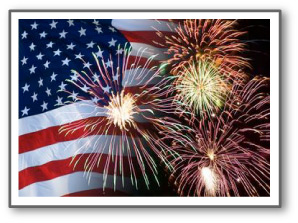 In season, Shelter Cove Harbor hosts "Fireworks Tuesdays" right on the water. The event and parking is free and makes for a great evening for the entire family! Some visitors like to picnic in the surrounding fields while others like to stroll the harbour's boardwalk. You can also enjoy dining and shopping at Shelter Cove during or after fireworks.



Pau Hana & Flying Circus Catamaran Sailing Charters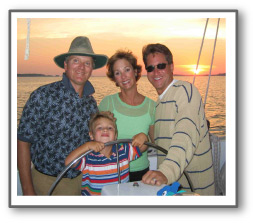 The Island's Biggest Catamaran Sailboat offers comfortable seating plus plenty of walk around deck area. A narrated interactive fun experience customized for all ages! No microphones! The Island's BEST "happy Hour" Sunset Cruise! Bring along your favorite food and libations (including alcohol)! Soda, water and chips are also available on board. The Pau Hana is the best way to see Dolphins and other marine wildlife on Hilton Head from the water. Enjoy the area's special natural beauty with a 360-degree view under the relaxing and peaceful quiet power of smooth sailing on this safe and stable catamaran sailboat.


Arts Center of Coastal Carolina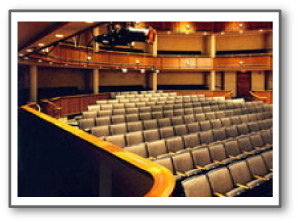 The Arts Center of Coastal Carolina is a focus for all that's entertaining, moving and wonderful in the arts. Thier goal is to delight you, entertain you, challenge you, and help you explore new vistas. They produce musicals, comedies and dramas. They also host visiting performers, musicians, vocalists, artists, puppeteers and more. They are theater, with a 350-seat mainstage house and two smaller venues for youth and experimental theater. They are a gallery for the visual arts. They are a center of learning. And we are the community, taking our offerings to the world as we invite the world to us.



Pinckney Island Wildlife Refuge

With over 14 miles of trails for hiking, bicycling, wildlife viewing and photographing, Pinckney Island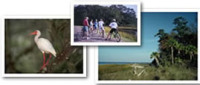 National Wildlife Refuge is a popular destination while visiting Hilton Head Island. Pinckney Island, the largest island in the Wildlife Preserve, is the only one open for public use and is open from dusk to dawn each day. There are no cars allowed on Pinckney Island, but there is ample parking for your vehicle while you explore the Island via the 14 miles of trails which are perfect for walking or biking. In addition, the Island is perfect for exploration by kayaks, which are more than welcome. You will also find maps and information about the Preserve at the main entrance as well as a few portable restrooms for your convenience.
Pinckney Island Wildlife Refuge is the perfect way to spend an afternoon exploring the beautiful S.C. Lowcountry and a great opportunity to take some beautiful wildlife photos home to remind you of your day of exploration on Hilton Head Island.


Coastal Discovery Museum

www.coastaldiscovery.org

Established in 1985, The Coastal Discovery Museum's mission is to teach the public about the natural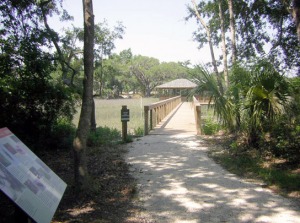 history and cultural heritage of Hilton Head Island and the surrounding South Carolina Lowcountry.

The Coastal Discovery Museum has two locations: The Coastal Discovery Museum at Honey Horn Plantation and The Coastal Discovery Museum on Highway 278. Each location offers a variety of activities and unique opportunities that make it a fun way to learn about our area for the whole family.

The Museum is a great way to become familiar with the Hilton Head's unique history and ecology and is perfect for a visit, no matter what the season or weather. The diverse activities will surely please anyone in your family or group with its exhibits, activity centers in the Sea Island Classroom, the History Time-line Exhibit, Museum Store and 11 different tours and cruises around the island!
Travel Tips!
Always plan ahead on your Hilton Head vacation! As soon as you arrive, look over the visitor's guides and plan out your first few days (if you have not already). This will save you time and money and allow you to see all of the major attractions at your leisure. Be sure to also keep your eye on the Island weather conditions. Frequent rain showers can interrupt your sunny vacation if you are not prepared with a back-up list of things to do. Read our section of "Rainy Day Fun" inside this website.
'